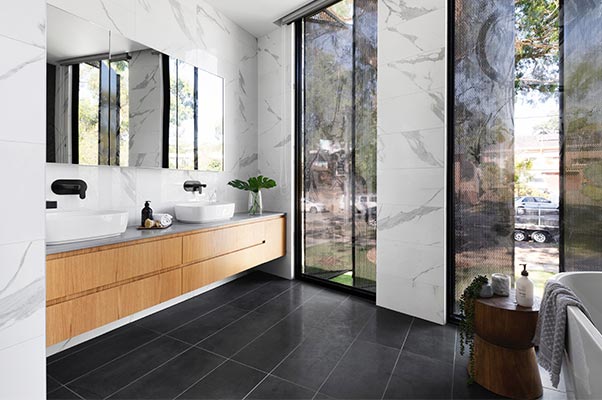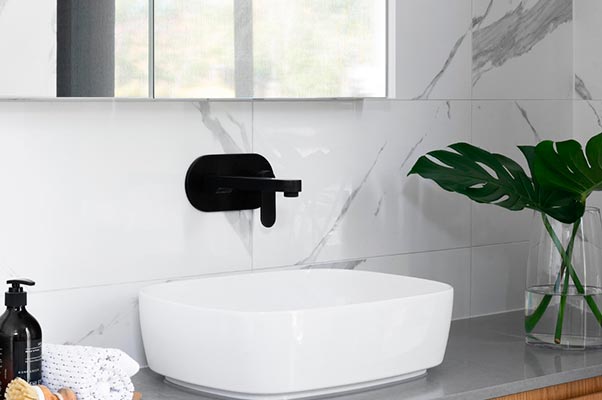 BATHROOMS
The bathroom of your desires delivered on time and on budget, using top-quality products that can be enjoyed for years to come while increasing the value of your home. It's pretty straightforward on the outside, with a LOT to consider on the inside. Our renovation team consists of licensed builders, carpenters, plumbers, electricians, waterproofers and skilled tilers, providing a complete end-to-end project management service, taking all the worry out of your bathroom renovation.
Backed and supported by our tried and tested inspection process, you are ensured of a project finished on time and to spec, with consistent communication to keep you well informed and up to date with progress along the way. We understand that you are making a big investment in your new bathroom and commit much of our resources to ensure that your choice of products will reward you well. Our design team regularly travels to international bathroom fairs to bring you the latest range of products, up-to-the-minute designs and the best possible value for money.
Our sales and renovation team is familiar with a huge range of products from dozens of national suppliers and can source and supply just about any product to bring your renovation project to life. Freedom Bathrooms is the largest supplier of Timberline bathroom products in Queensland. Timberline is a family-owned business known to stand tirelessly behind their products. With a massive range of Australian-made Vanities, Shaving Cabinets and Tallboys we will help you find an answer to your tastes in our showroom with Timberline displays.
If you hate cleaning, don't forget to ask about our special package inclusions of incredible products that dramatically reduce cleaning time. Need Some Guidance? Call 07 3208 2920 to book your free consultation with our team.
Showroom
Meet us in person and experience first-hand the products and design capabilities we have to offer. Located 15 minutes from the Brisbane CBD, our 500m2+ Springwood showroom showcases an impressive range of bathroom products including vanities, baths, shower screens, tapware, toilets and tiles, along with an expansive range of in-house designed and built bathroom installations.
Spend some time with our team discussing your renovation goals and we will help you with the best possible products to meet these needs.
Getting Started
We understand that a commercial project can be challenging, so we begin by offering a free design and building consultation with quote. Once you get in touch with us to begin the process you can expect the following:

Initial quote consultation to understand your wants and needs.

Plan & quote development in consultation with our building and design experts.

Provision of your plan and quote, along with an available start date.

Review and finalisation of plans, including fixtures and fittings.

Construction begins.
REQUEST A QUOTE / CONSULTATION